Plastic Surgeon Stefanos Vourtsis, based in Milan, offers an all-round service in the field of cosmetic surgery
Let's give the floor to patients
Plastic Surgery and Cosmetic Surgery in Milan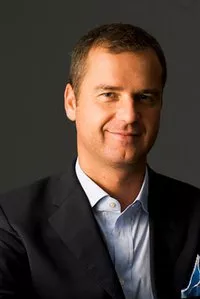 The Plastic Surgeon Stefanos Vourtsis, based in Milan, is specialised in Reconstructive Plastic Surgery and Cosmetic Surgery. His practice is studied to the last detail, and furnished with the extreme care and refinement typical of sober modernity to invite patients to step into a pleasant and relaxing atmosphere. Quite unlike a conventional medical practice! The Plastic Surgeon Vourtsis, based in Milan, offers an all-round cosmetic service by combining the efficacy of medical and surgical treatments with enhanced aesthetic perception, which is essential for the excellent outcome of plastic surgery.
The Milan-based practice of the Plastic Surgeon Stefanos Vourtsis offers the following cosmetic treatments and plastic surgery procedures: laser treatments, filling and Botox injections, skin peeling, biorevitalisation, additive and reductive mastoplasty, mastopexy, liposuction and liposculpture, face lift, lifting for upper and lower limbs, blepharoplasty, rhinoplasty, otoplasty, abdominoplasty, lipofilling and gynaecomasty.
The importance of the first visit
The first visit is useful! It is the one that will guide you in making an important decision and that will cause a change that is often very significant in your appearance. My first visit is not free of charge. It entails 45-60 minutes of detailed analysis during which we shall deeply evaluate the problem and I shall propose a series of options to be assessed. During the visit I shall explain, step by step, the path to be followed. I shall take some photos, create simulations if required, take some measurements and do all that is required, without neglecting the smallest detail and, obviously, without underestimating the human aspect and your personal aesthetic taste. I am convinced that my patients leave the practice totally satisfied and with a very clear vision of what lies ahead.